Connect and Collaborate Remotely
If your organization wasn't already set up for remote work, the quick pivot during this time of social distancing can be stressful and daunting. Emerge has the tips, tricks, and solutions to get your team productive now.*
Now What? A Cloud and Collaboration Q&A
A Q&A Webinar: Quick Cloud and Collaboration Adoption, Now What? with Data Center Manager Joe Frank and Senior Solutions Architect Greg Given.
Thursday, May 21 at 11:30 EST

Most businesses have had to hastily adopt and implement a new way to go to work. This Q&A will focus on what you can do to mature these new ways and use them to your companies benefit going forward.
Remote Work Troubleshooting for WebEx
The meeting is starting and you are running into problem after problem. Here are our top five tips for troubleshooting from home to get your WebEx meeting started and running smoothly.
1. Bandwidth
Sometimes bandwidth is constrained in our home offices, where it wasn't previously. Your house and neighborhood is having an effect, whether you know it or not. With families at home attending on-line classes, consuming Netflix, playing games and other streaming; you could be getting about 25-50% of what you were. Anything you can do to keep your family from using non-essential services while you are doing Video Meetings is a help.
COVID-19 is forcing many people around the world to work remotely. This is putting a sudden strain on both IT and security teams who are being tasked with providing support for an unprecedented number of offsite workers and their devices.
Dr. Gee Rittenhouse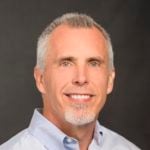 Free Resources
CISCO WEBEX
Cisco WebEx for Your Business:
Collaboration Choice
One Application Flexibility
Inside or Outside Your Org Communication
Third Party Solution Integration
Advanced Compliance and Security
CISCO UMBRELLA
Threat protection like no other — block malware, C2 callbacks, and phishing.

Predictive intelligence — automates threat protection by uncovering attacks before they launch.

Worldwide coverage in minutes — no hardware to install or software to maintain

Weekly security report — get a personalized summary of malicious requests & more, directly to your inbox.

1,000+ users? — You're eligible for the Umbrella Security Report, a detailed post-trial analysis.
DUO
Duo has offerings to help you throughout your journey to a complete, zero-trust security model.
Establish User Trust
Gain Visibility Into Devices
Establish Device Trust
Establish Secure Access to All Apps
7 TIPS FOR REMOTE WORKFORCE SECURITY
With so many making the quick pivots to remote work, Emerge wants to share some information that you can provide to your staff and end users. We want to help ensure your business remains secure, even while most are working from home.
PC Security Best Practices
1. Use strong passwords, or use a password manager.
"Be sure to use a strong password" is advice we all constantly see online. Here's how to create a strong password—and, more importantly, how to actually remember it.
Your mobile workers and devices are increasingly important to remaining productive. But to be teleworking ready, you need to make sure cyber security is a part of your strategy. When more users are working outside of the firewall, specific measures need to be taken to ensure proper security protection.
Jesse Kegley Emerge Managing Partner