Connect and Collaborate Remotely
If your organization wasn't already set up for remote work, the quick pivot during this time of social distancing can be stressful and daunting. Emerge has the tips, tricks, and solutions to get your team productive now.*
14 Day Free Trial of Cisco Umbrella
WHAT IS INCLUDED?
Threat protection like no other — block malware, C2 callbacks, and phishing.

Predictive intelligence — automates threat protection by uncovering attacks before they launch.

Worldwide coverage in minutes — no hardware to install or software to maintain

Weekly security report — get a personalized summary of malicious requests & more, directly to your inbox.

1,000+ users? — You're eligible for the Umbrella Security Report, a detailed post-trial analysis.
COVID-19 is forcing many people around the world to work remotely. This is putting a sudden strain on both IT and security teams who are being tasked with providing support for an unprecedented number of offsite workers and their devices.
Dr. Gee Rittenhouse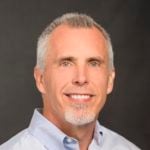 Your mobile workers and devices are increasingly important to remaining productive. But to be teleworking ready, you need to make sure cyber security is a part of your strategy. When more users are working outside of the firewall, specific measures need to be taken to ensure proper security protection.
Jesse Kegley Emerge Managing Partner